Have you ever dreamed of walking through a human body? Here's your chance! Through DagjeuitPagina.nl you can now order cheap entrance tickets for Corpus Reis door de Mens in Oegstgeest, near Leiden, with a 25% discount from 19.75 for only 14.85.
Click here to order your entrance tickets for this unique exhibition in Oegstgeest.
Corpus Journey through Man:
Corpus is the attraction of the Netherlands in the field of the human body! Discover for yourself what your body and that of other people look like inside. Also walk through the intestines and step inside the heart and walk through the brain. Be amazed at how ingenious the human body actually is. This exhibition is not only unique in the Netherlands, but also unique throughout the world.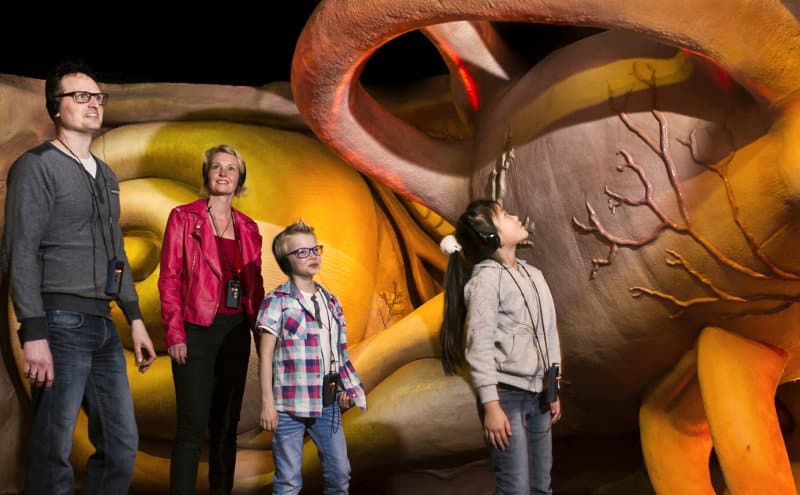 Interactive in Corpus Journey through Man:
The human journey in Corpus is an interactive exhibition lasting approximately 55 minutes. With a group of 16 people you step into the body at the knee. After a dizzying journey through blood vessels, digestive tract, lungs, etc., you finally leave the body via the brain at the end of the tour.
Renewed Corpus Journey through Man:
The Corpus Experience exhibition has been renewed. Your educational journey through the body is now even more exciting, magical and dynamic. This is due to a completely new play of light and color. In Corpus you learn how the human body works, how it works, but above all how to keep your own body healthy. You can do this by exercising a lot, eating healthy and above all living a healthy life.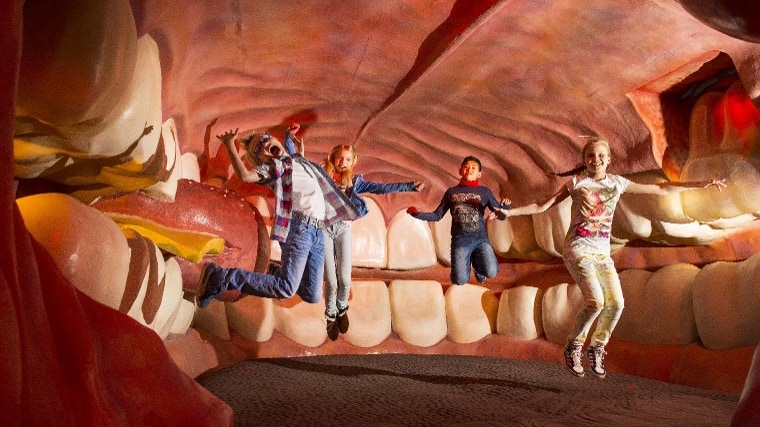 Audio tour:
During your tour through the human body, you will be accompanied by an audio guide, which tells you everything about the body in no less than 8 languages. This audio tour is available in Dutch, English, German, French, Italian, Spanish, Chinese and Russian.
Click here to order your entrance tickets for this unique exhibition in Oegstgeest.
What others looked at:
Other visitors to this website also looked at or were interested in Bird Park Avifauna in Leiden, Archeon in Alphen aan den Rijn, Madurodam in Scheveningen and Familiepark Drievliet in The Hague.
Book your tickets for Corpus Journey through Man: Cheap Tickets 14.85