Feyenoord de Kuip stadium tour: Experience legendary moments from the world famous Feyenoord club icons such as Willem van Hanegem, Dirk Kuyt, and Coen Moulijn during De Kuip stadium tour in Rotterdam. Via DagjeuitPagina.nl you can now order entrance tickets with a 50% discount from 30.00 for only 15.00. You will easily save 15.00 per entrance ticket.
Also click here to order your entrance tickets for the stadium tour through De Kuip.
De Kuip Stadium tour:
Whether you are a fan of Feyenoord or not, this Eredivisie club always commands respect. And after your 90-minute tour accompanied by a football-mad guide, you will know all about the folklore surrounding this club and the famous stadium.
Dick Advocaat:
Take on the role of ……… As an extra bonus, you will get the chance to sit in the spot of the current trainer of Feyenoord, Dick Advocaat. But also to walk onto the grass of the Kuip via the famous players tunnel!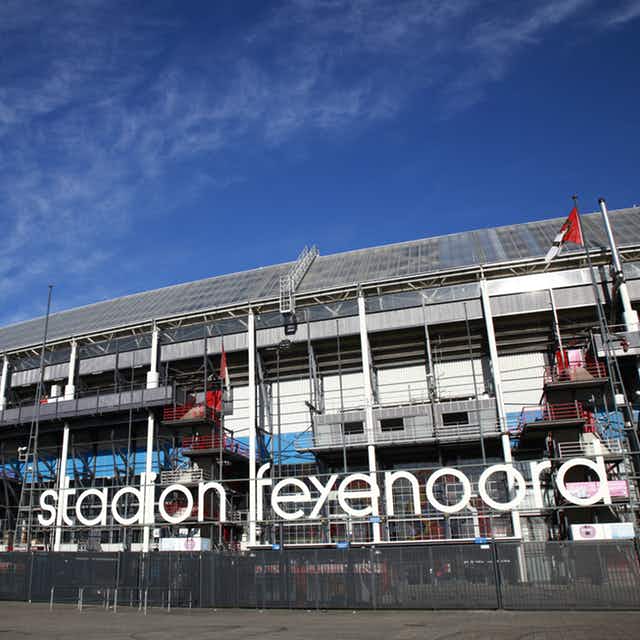 Feyenoord Stadium:
And in the Stadium Feyenoord there is more than just football; concerts have been organized here since 1978. None other than Bob Dylan was the first artist to perform here.
The stadium opened in 1937 and was extensively renovated in 1994. Today it is even a monument of the city. Learn all about the history and countless interesting facts in the Feyenoord Museum. After 90 minutes of football facts and action you will feel like a real champion.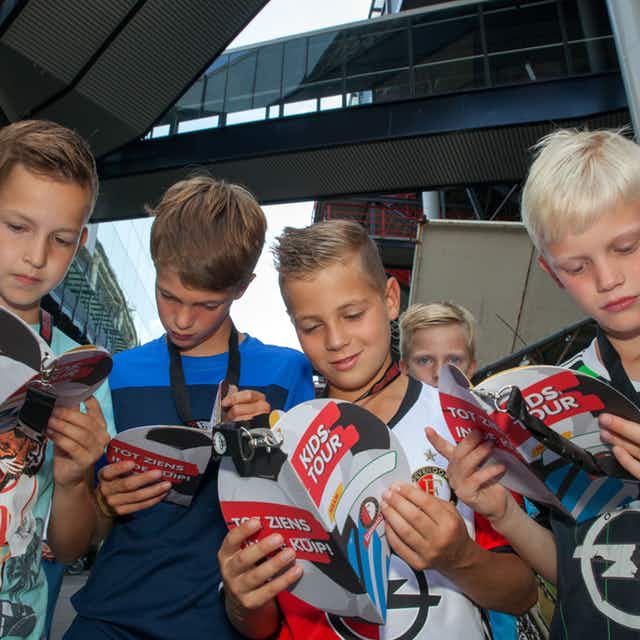 What is included De Kuip Stadium tour:
an approximately 1.5-hour tour through the stadium for 2 people
a drink in the brasserie De Kuip
a tour of the Feyenoord Museum
10% discount on the products you buy in the Feyenoord fan shop
parking is free!
NB: The guided tours are only given on Wednesdays to Saturdays.
Click here to order your entrance tickets for the stadium tour through De Kuip.
City trip:
You can also combine a tour through De Kuip with a city trip to Rotterdam. What could be more fun to combine a city trip with a cozy and romantic hotel stay. Click here to book your hotel stay in Rotterdam .
What others looked at:
Other visitors of DagjeuitPagina.nl also looked at or were interested in the PSV Stadium tour in Eindhoven and the Johan Cruijff Arena Stadium tour in Amsterdam.
Book your tickets for De Kuip Stadium tour Feyenoord: Offer 15.00